The Difference Between KN95 and N95
KN95 respirator is a professional dust-proof respirator in line with GB2626 standard in China, while N95 respirator is a respirator certified by NIOSH in the United States. Its standard is the same, in which n refers to the meaning of oil resistance, 95 refers to the shielding effect on some bacteria, viruses and other microorganisms, as well as particles, that isto say, the filtering efficiency for non oil particles with a diameter of more than 0.075 μ mis ≥ 95%. In other words, KN95 masks and N95 masks are only named differently. They have the same level of protection in product classification and filtration efficiency.
Therefore, both masks are suitable for infectious diseases.
SINPO Brand FFP2 KN95 Mask
is tested and evaluated according to EN 149:2001 + A1:2009
CE Certificate: UNIVERSAL NB 2163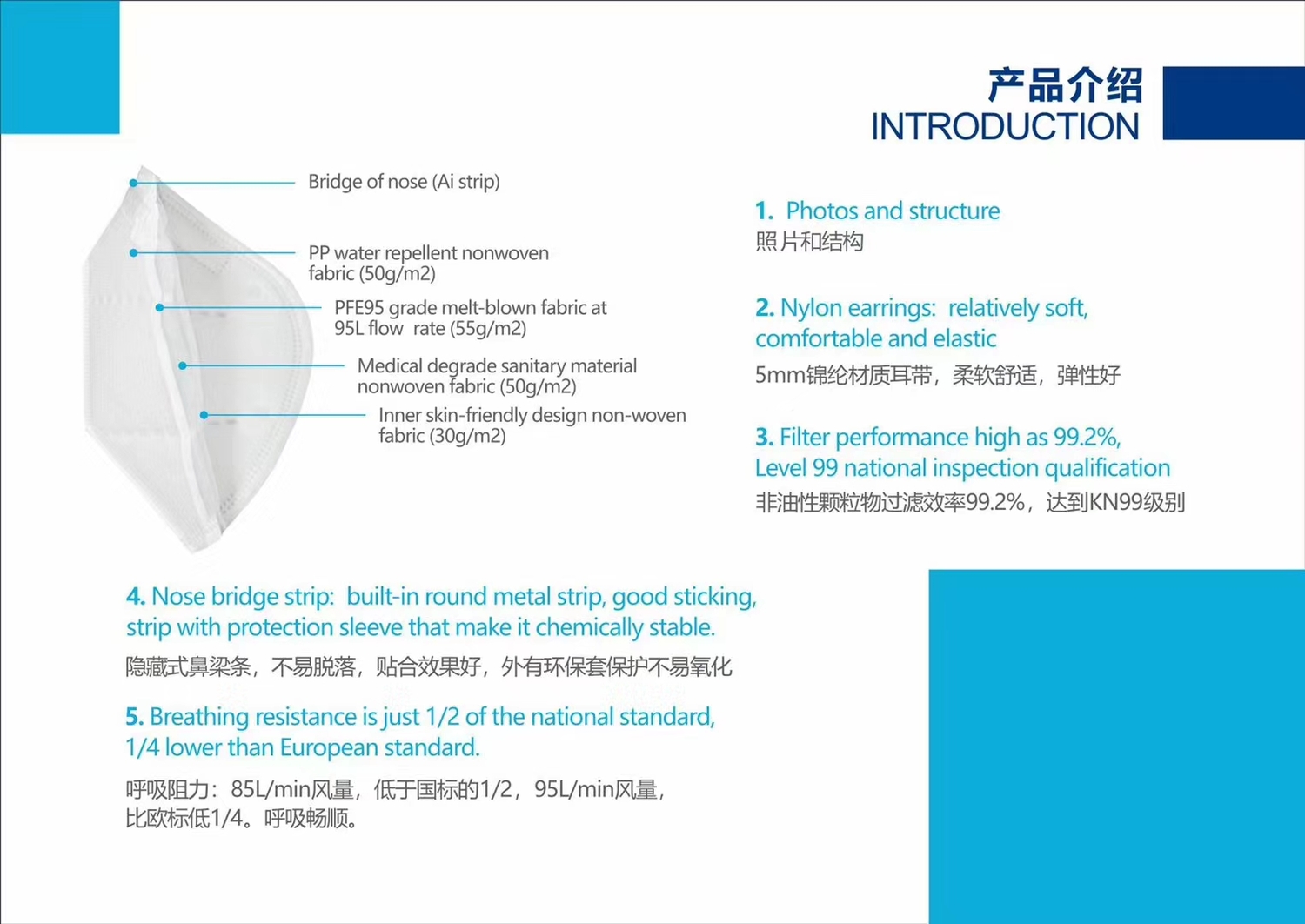 Why choose US?
We are a medical devices factory produce the melt blown fabric for medical filters since 1994 .
We testing each roll melt blown fabric in 24 hours. Ensure the filter efficiency and quality of the mask.
Package
30pcs/Box ; 480pcs/CTN
MEAS:48x35x29cm
G.W.:5.2KG